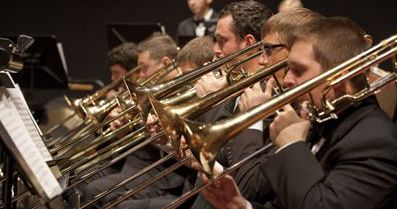 ---
BANDFEST 2019!
Cal Poly Wind Orchestra, Wind Ensemble and Mustang Marching Band
Friday, November 14, 2018 - 7:30 p.m., Harold Miossi Hall
San Luis Obispo Performing Arts Center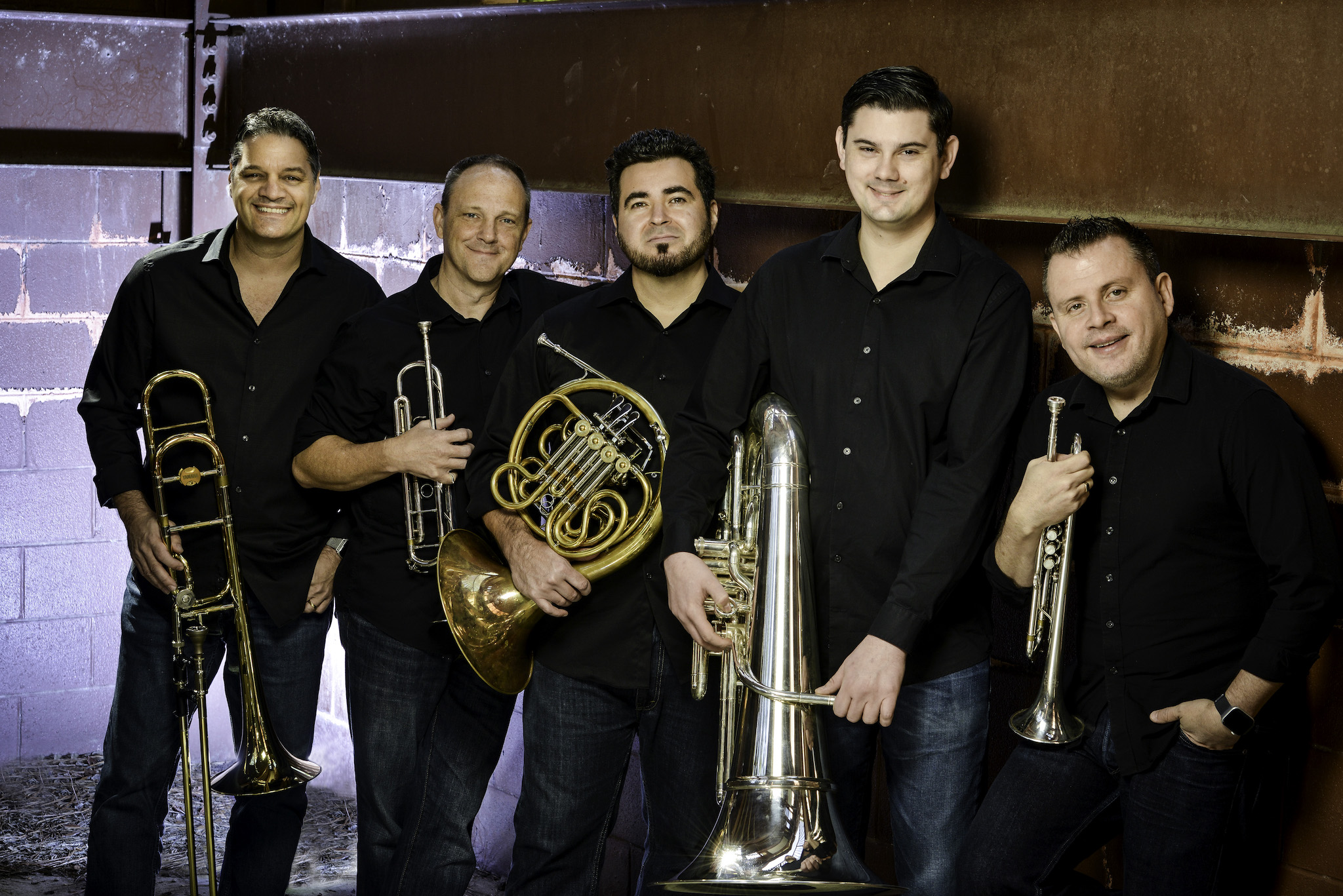 A tradition for more than 30 years, Cal Poly's annual Bandfest concert features all of the wind bands on campus. Guest artists for this concert are the world-renowned Boston Brass! The concert begins with the Wind Ensemble and Wind Orchestra in performances of works by Roshanne Etezady and Carter Pann. Then the powerful Pride of the Pacific Mustang Marching Band fills the concert hall with stunning arrangements performed at football games throughout the fall in Alex G. Spanos Stadium. Boston Brass will bring their enchanting lyricism and fabulous sound to Harman Hall in collaboration with each of our student ensembles.
---
The musicians of the Cal Poly Wind Bands explore works that ponder the forces and events that mark stages of time. Suzanne Duffy, flute professor at Cal Poly will be featured guest artist. Composers to be featured on the program include Jess Turner, Robert Kurka. The Wind Ensemble's performance will be a preview of their performance at the College Band Directors National Association regional convention to be hosted in Seattle.
---
The performing arts are a menas by which we can look inward in study of the self. The works of John Mackey and David Maslanka have pushed the wind band medium and its possibilities. The Wind Orchestra and Wind Ensemble will end their season of concerts with a program of compositions--both familiar and new--with the aim of extending our thoughts skyward, toward the future, and into our dreams.